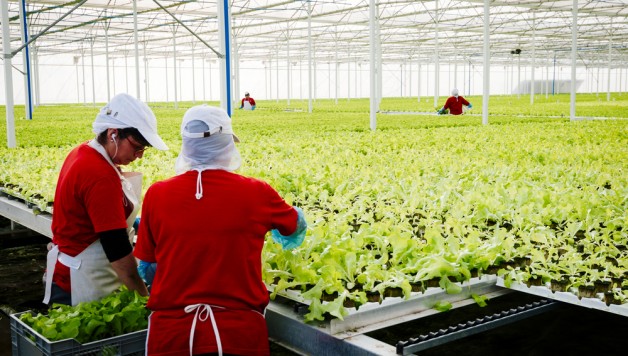 In March 2015, The U.S. Department of Agriculture's Agricultural Marketing Service (AMS) published a Federal Register Notice calling for nominees for a new task force on aquaponics and hydroponics. This new task force will report to the National Organic Standards Board, describing current organic production methods and assess whether they align with the Organic Foods Production Act and USDA organic regulations. The task force will be comprised of a group of individuals that have relevant experience and knowledge, enabling the agency to provide valuable contributions to the process.
Hydroponics and Organic Regulations
Currently, organic hydroponic production is allowed in commercial agriculture as long as producers can demonstrate compliance with USDA organic regulations. However, in 2010, the National Organics Standards Board filed a report to the USDA titled Production Standards for Terrestrial Plants in Containers and Enclosures (Greenhouses), which recommended disallowing organic hydroponic production on the basis that it's not soil-based.
A divide was created between supporters of this report and emerging technologies in hydroponic and aquaponic production. For this exact reason, AMS has decided to create the Organic Aquaponics and Hydroponics Task Force. The task force will examine hydroponic production methods and assess whether they comply with USDA regulations and The Service is seeking the opinions of industry experts before acting on the Organic Standards Board's recommendation. The nomination window will close on May 8th. The USDA expects the task force to present its completed report to the Organic Standards Board in Spring 2016.
The Federal Register Notice requires that candidates have at least three years of demonstrable work experience in hydroponic, aquaponic, or aeroponic production in a variety of roles related to the industry (i.e. researcher, producer, conservationist, etc.). If you are interested in entering, refer to the official Federal Register Notice for full submission details.