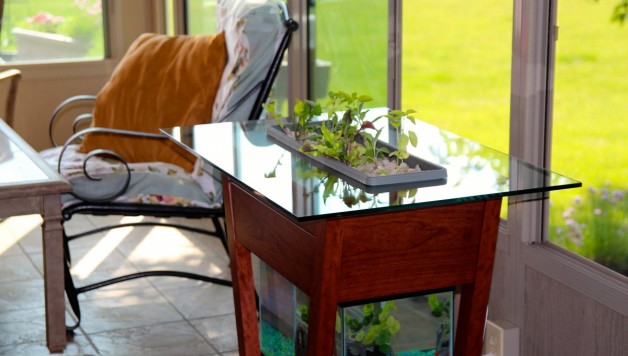 Innovation doesn't need to be complicated in order to be valuable. Take the team at GreenTowers for example, who looked a little differently at a common part of our daily lives. They took something as simple as your living room end table and gave it an additional, important purpose: to grow your own food.
Indeed it makes sense: Taking components of our built environment and re-envisioning them so they add value back into our lives. With that in mind GreenTowers designed the Living Furniture line with their first product being the Living Table.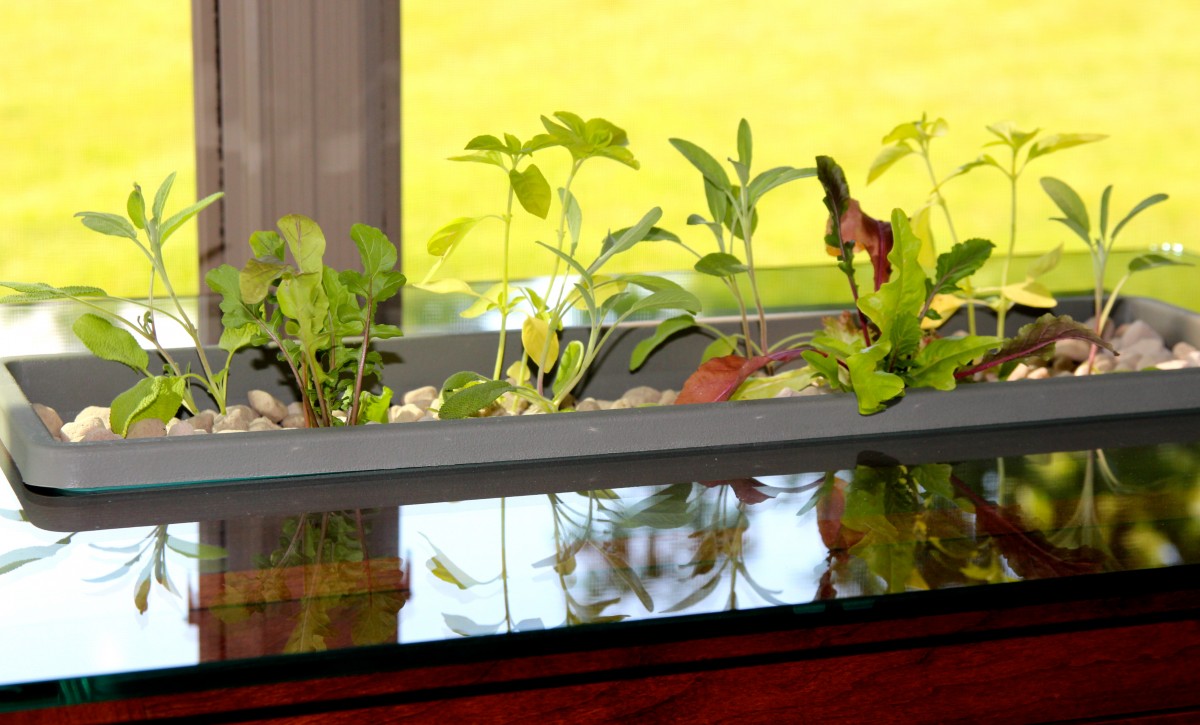 What is a Living Table?
The Living Table is an end table which houses an aquaponic system in its center and grows crops out of the tabletop. This indoor, natural ecosystem is self-cleaning. Its closed-loop nature means less time spent maintaining it and more time spent enjoying it. The Living Table can grow a diverse number of herbs, sprouts, and greens and can house up to six freshwater fish. Its appealing aesthetic design will leave your guests wondering if it's a table, a fish tank, or a garden.
The Living Table comes in either a glass or wooden table top.
Why Living Furniture?
The goal is in fact to get people talking and thinking about where their food comes from – a mission that is deep-rooted within the heart and soul of the GreenTowers team. With the launch of their Kickstarter campaign, the visionaries behind Living Furniture hope to give interested consumers the ability to test out their design while reaping the benefits of growing your own food – right in your living room.
The Living Furniture concept gives many people the opportunity to be reconnected to the process of food production in an easy, convenient method that doesn't compromise the lifestyle you've been accustomed to in your urban environment. Their expertise can even be applied in a custom Living Furniture design for your home. The GreenTowers team wants to emphasize the significant difference a single household can make just by contributing in some way to urban agriculture.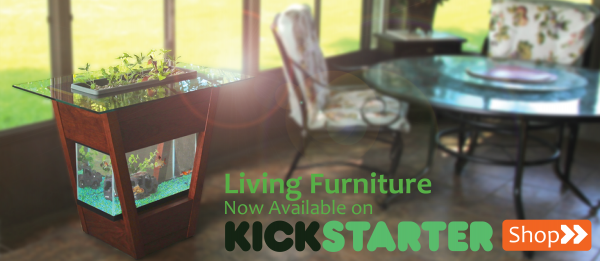 How do I Get a Living Table?
GreenTowers has made it incredibly easy for you. With your Kickstarter pledge you will be sent a fully assembled Living Table. It even includes the grow media and a garden starter kit. To show their appreciation for supporting their mission of getting everyone growing, Kickstarter backers can also receive GreenTowers swag including t-shirts, drinking glasses, and guerilla gardening kits.
To get your hands on a Living Table – and to be part of the urban agriculture solution – visit their Kickstarter page and check out their video below.
Photo Credit: All photos by AnneLiese Nachman.